Source: www.hampshirechronicle.co.uk
Author: Duncan Geddes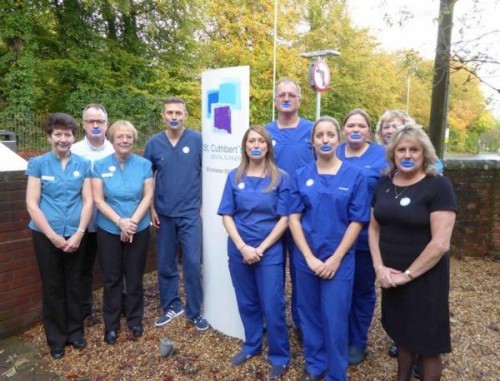 Dentists at a Winchester practice have donned blue lipstick to raise awareness for mouth cancer.
St Cuthbert's Dental Surgery is offering free oral cancer screenings this November as part of Mouth Cancer Action Month.
They are joining the national campaign urging people to share 'blue lip selfies' on social media to support the battle against the disease, which has grown by a third in the last 10 years.
It is hoped raising awareness will encourage more people to take regular check-ups.
A St Cuthbert's spokesman said: "We particularly want to see people coming in for the screening who maybe haven't visited a dentist for a while, maybe because they are too busy, or maybe a little anxious about visiting somewhere different.
"We hope we can use the free screenings to show people we are actually really very friendly."