Source: www.targetedonc.com Author: Sandra Kear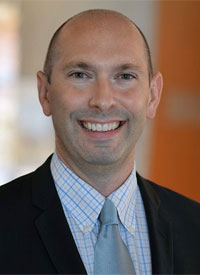 An experimental immunotherapy for human papillomavirus-, or HPV-, related throat cancers, which is driven by the Listeria bacteria (that wreaks havoc when ingested), may now move forward due to a $1.1 million dollar grant from the FDA to researchers at Baylor College of Medicine.

"Immunotherapy, such as axalimogene filolisbac, which targets HPV proteins expressed in cancer cells is a great example of using a cancer's own unique biology against it." said principal investigator Andrew Sikora, MD, PhD, leader of the head and neck cancer program in the NCI Comprehensive Designated Dan L. Duncan Cancer Center and an associate professor of otolaryngology at Baylor College, in an interview with Targeted Oncology.
"This is hopefully the first step toward development of more targeted treatment approaches that reduce side effects and cancer treatment-related morbidity by uniquely targeting only virus-infected cells." 
The Listeria-based HPV immunotherapy, axalimogene filolisbac (ADXS11-001), is developed by Advaxis, and functions by stimulating an immune response against HPV proteins, thus killing infected cells.

The drug is currently being evaluated in phase I-II study3 alone or in combination with MedImmune's durvalumab, in patients with cervical or HPV-positive head and neck cancer. The study has three arms: axalimogene filolisbac alone, durvalumab alone, and the two drugs combined. Primary outcomes established for the study are: number of subjects with adverse events (AEs) in each dose level, number of subjects with AEs in the combination dose, and progression-free survival.

Patients must have measurable disease by RECIST criteria, as well as histologically diagnosed squamous cell cancer of the head and neck or squamous, nonsquamous, adenosquamous, carcinoma, or adenocarcinoma of the cervix. HPV positivity is not required for cervical cancer. Enrolled patients must be ≥18 years of age with a performance status of 0 or 1. Females must have a negative pregnancy test, and patients must agree to use two methods of birth control 120 days after the last treatment dose. The estimated study completion date is December 2019.

"We continue to accrue patients for this trial and collect blood and tumor specimens. Immune studies are best done in batches, so every time we have the specimens from 5 to 6 patients available, we can start another round of studies looking at things like T-cell responses, changes in immune cell profiles, altered serum cytokines, etc." Sikora said. "At the end of it, each different assay provides a different snapshot of how the immune system works, and we hope to put them together to comprehensively understand what is happening to the immune system in these patients and how to use this information to put together the next round of clinical trials."

Sikora will collaborate with the Icahn School of Medicine at Mount Sinai in New York City and with Advaxis. The grant was given by the FDA's Orphan Products Grants Program, which supports clinical development of new treatments for rare diseases or conditions where no current treatment exists or superior treatments are needed.

"The grant from the FDA is a total game changer, because not only does it make it possible for us to fully complete accrual of the trial, but it gives us the opportunity to perform really cutting-edge analyses on the samples collected. We now have the opportunity to use nearly every tool at our disposal to meticulously profile and understand how this therapy drives antitumor immune responses," said Sikora.
*This news story was resourced by the Oral Cancer Foundation, and vetted for appropriateness and accuracy.