Source: www.onclive.com Author: Gina Columbus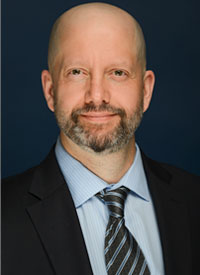 Brett Miles, MD, DDS
The investigational immunotherapy axalimogene filolisbac (ADXS11-001) has emerged as a potentially practice-changing agent in the treatment of HPV-related oropharyngeal cancer.
Shown to generate T cells directed against a cancer antigen and neutralize suppressor regulatory T cells and myeloid-derived suppressor cells that protect the tumor microenvironment from an immunologic attack and contribute to tumor growth, ADXS11-001 is the first of its kind—a therapeutic vaccine for the disease.
The agent is being examined in an ongoing phase II trial, which was reported as one of 18 recipients of research grants recently awarded by the FDA's Office of Orphan Product Development. The grants, given to sites for product development in rare diseases, total more than $19 million. The ADXS11-001 grant provides collaborating researchers from Baylor College of Medicine and the Icahn School of Medicine at Mount Sinai with more than $1.1 million over 3 years.
Eligible patients for the phase II study are newly diagnosed with stage II to IV HPV16-positive oropharynx squamous cell carcinoma who are scheduled to receive ablative transoral robotic surgery.
In an interview with OncLive, the study's surgical principal investigator, Brett Miles, MD, DDS, associate professor of Otolaryngology Head and Neck Surgery, co-chief, Division of Head and Neck Oncology, Icahn School of Medicine at Mount Sinai, discusses the potential of ADXS11-001 in HPV-associated head and neck cancer and other emerging therapies and treatment strategies.
OncLive: Congratulations on your study being awarded a research grant from the FDA. How does it feel to be selected and how will it help further the phase II research?
Miles: Number one, the beauty of having this award is that it allows us to know that we are in line with what the FDA is interested in and, especially, what the National Institutes of Health (NIH) is interested in, in terms of immunotherapy for head and neck cancer. It gives a little bit of confirmation that our work is headed in the right direction from the standpoint of the major funding agencies.

Certainly, having that NIH funding is actually going to allow us to propel this study along. We are getting some preliminary results that appear to be encouraging and we really need to confirm those results; this is going to allow us to do that. That is the most exciting part.
Can you provide an overview of ADXS11-001 and how it operates in the immune system?
This is a therapeutic vaccine for HPV-related head and neck cancer and other cancers that are HPV-related. It is contrasting to the preventative vaccines that are widely known, such as Gardasil, for example. Gardasil is a vaccine that if you have not been exposed to the virus, it allows your immune system to fight HPV infection before it happens. The concept behind ADXS11-001 is to allow your immune system to recognize and attack cells that have already been infected with HPV. Therefore, it is a therapeutic vaccine, not a preventative vaccine. It is the only one available for head and neck cancer at this time in a clinical trial.
This is an attenuated virus that is given to the patient in the form of two vaccines, and then it tricks the immune system into thinking that these cells are infected with the bacteria. However, what they are recognizing is the viral proteins. Therefore, they attack the cells that are infected with HPV. That is the theory.
We have administered it to several patients on the trial, and we just got some preliminary data back on the response, and we are seeing some definite changes in the immune system and in the cell surface markers in patients who have had the vaccine. We do not have quite enough data yet to interpret what those changes mean. In other words, we know the vaccine is causing some type of immune response; we are not sure if that vaccine is effectively killing tumor cells yet, and we have not confirmed what those T cells are doing. We are still gathering data for that. Hopefully, with the next batch of patients that we enroll, we will be able to tell if this is actually an effective therapy for this disease. That is kind of where we are right now.
How has the safety profile of ADXS11-001 been thus far?
Patients have been tolerating it quite well. In terms of toxicity, it is like an immunotherapy. Therefore, you may get rashes and low-grade fevers, kind of feeling like you have the flu, and some other things that are relatively standard with immunotherapies. Remember, anything that activates your immune system to a sufficient level to fight off a tumor infection is also going to cause some level of low-grade side effects. However, we have not seen any severe side effects or any major issues with it. We have seen some changes in blood pressure during the infusions, so we give the vaccine in the cancer center. It is two doses and you are supervised for several hours after administration of the vaccine. We have not seen any major toxicities with the vaccine, but the low-grade ones are relatively common. People know when their immune system has been activated, that's for sure.
What other immunotherapy agents on the horizon do you see having promise in the treatment of head and neck cancer?
One other study, that we have not yet opened but we are going to do, is combining the ADXS11-001 vaccine with MEDI4736, a PD-L1 inhibitor. That study will be for patients who have metastatic or recurrent disease. This ought to be kind of interesting because then you are attacking the immune system from two different angles. It is going to compare ADXS11-001 monotherapy with the PD-L1 monotherapy with a third arm that has both agents combined. I am not sure when that trial is going to be open, but that is the one coming up on the horizon.
Aside from immunotherapy, what other treatment-related research in head and neck cancer are you interested in seeing the results of?
The other main trial is our robotic surgery trial, which is called a de-escalation trial. As you may be aware, patients with HPV-related head and neck cancer have a good prognosis. One of the problems is, when they get standard concurrent chemoradiotherapy, they have a lot of functional morbidity. We have an ongoing robotics trial that basically treats patients with robotic surgery upfront and then they get standard chemotherapy with a reduced dose of radiation, a reduced dose of radiation, or no radiation based on their pathology.
We are hoping to offer the same cure rate for these earlier-stage HPV-related cancers, but with a more functional long-term outcome by tailoring what the patient gets, based on the pathology report, after the minimally invasive robotic surgery. That is something we are currently accruing for, and we are really excited to see if our survival data is comparable, which we think it will be. Our functional outcomes, based on the data we have, should certainly be improved over standard therapy.
There was research presented at the 2015 ASCO Annual Meeting that showed that reducing radiation and chemotherapy dosage in low-risk HPV-associated oropharyngeal squamous cell carcinoma may prevent disease recurrence while still improving quality of life. Can you comment on this study?
Both of these studies are consistent with the prevailing thoughts on de-escalation of therapy in appropriately selected patients. When properly stratified, many patients can enjoy high rates of oncologic cure, with reduced long-term morbidity. It highlights the difficult balance between administering just enough therapy to cure the cancer, without permanently destroying the quality of life in terms of speech and swallowing.
The investigational immunotherapy axalimogene filolisbac (ADXS11-001) has emerged as a potentially practice-changing agent in the treatment of HPV-related oropharyngeal cancer.
*This news story was resourced by the Oral Cancer Foundation, and vetted for appropriateness and accuracy.