Source: bobrtimes.com
Author: Tailor Stone
Health Canada has approved a first 3D printed implant by the 3D Anatomical Reconstruction Laboratory (LARA 3D) located in the Investissement Québec facilities.
This is the first time that a Canadian organization has obtained authorization to produce a 3D printed implantable medical device in Canada. The 3D Specifit mandibular bar, custom-made for each patient, will be used to reconstruct the jawbone of people with oral cancer, LARA 3D explained in a statement.
Launched last year , this anatomical reconstruction laboratory has held "ISO 13485" certification since April 2021, which confirms that the manufacturing process of its medical devices meets the strictest quality management requirements.
3D printing is revolutionizing the manufacture of medical implants since surgeons are no longer forced to adapt the patient's physiology to prostheses whose dimensions are predetermined.
They will now be able to manufacture to measure, before surgery, implants modeled from the patient's internal imaging and according to the unique contours of the bone to be repaired. At LARA 3D, biocompatible metals are used for 3D printing by powder bed fusion by laser or electron beam.
The use of custom metal prostheses, printed rather than manufactured in the traditional way, will lead to an improvement in the quality of care in Quebec thanks to the reduction in surgery and recovery time for patients with, as a result, an improvement in their quality of life.
Video (in French)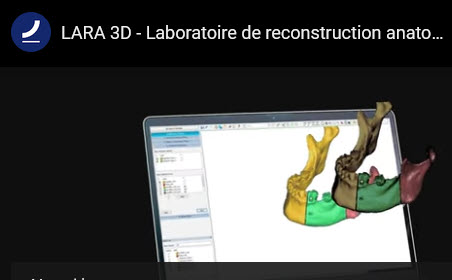 The approval of a first 3D Specifit product is also recognition of Quebec expertise in medical 3D printing.
Investments of approximately $ 8 million were required for the installation of the facilities, the purchase of equipment and the time of human resources involved in research and development as well as the approval process, LARA 3D clarified. The Quebec government funded $ 3.5 million.