Source: www.reviewjournal.com
Author: John Przybys
A bottle can be found on just about every bathroom countertop or in just about every medicine cabinet in America. But is incorporating an over-the-counter mouthwash into your daily oral hygiene routine worth it?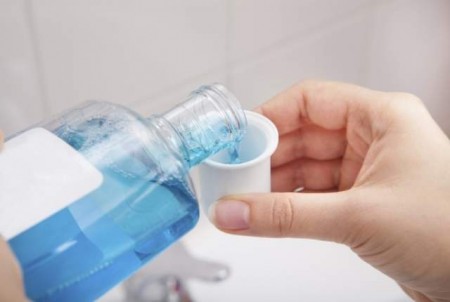 Dr. Daniel L. Orr II, a professor and director of oral and maxillofacial surgery at the University of Nevada, Las Vegas School of Dental Medicine, says over-the-counter mouthwashes pose no health problems to those who use them sparingly.
But Orr also notes that some over-the-counter mouthwashes contain more than 20 percent alcohol. That alcohol — in addition to being a potential poisoning danger to kids who might stumble upon it and drink it — also is "an irritant" to the gums and mouth, Orr says.
"If you want to do a little experiment, you can just put any name brand (of mouthwash) into your mouth and just hold it there for a couple of minutes. It starts to burn and doesn't feel good at all."
Over-the-counter mouthwashes usually are taken by consumers in an attempt to kill odor-causing bacteria in the mouth. But, Orr says, "mouthwash doesn't really clean your mouth. It doesn't debride like a toothbrush and floss do. So if you brush and floss correctly, there really shouldn't be much need for mouthwash at all."
Also, Orr says, some studies indicate that "people who use it a lot — like taking it three times a day — have a slightly increased chance of oral cancer, other things being equal."
In addition, Orr says, there are studies that indicate that "mouthwash use can actually raise your blood pressure a little bit. We're talking maybe two or three points. That might not be a big deal, but why do it?"
The bottom line: Using an over-the-counter mouthwash to refresh one's mouth "once a day probably is not a big deal," and studies that point to adverse reactions tend to involve the more chronic use of mouthwash three or so times a day.
Note, too, that there are nonalcohol over-the-counter mouthwashes on the market, and that dentists often recommend specialized mouth rinses in treating specific dental problems. And while strong over-the-counter preparations may be iffy additions to an oral hygiene regimen, "rinsing is good," Orr says.
"For instance, I'm an oral and maxillofacial surgeon, and when you take out a tooth, you can't mechanically debride that socket very well," he says. "So after I take out a tooth, I recommend rinsing, and what I recommend 90 percent of the time is warm salt water."
So try rinsing with a teaspoon of salt dissolved in an 8-ounce glass of water, Orr says. "It kills bacteria and keeps (the mouth) clean."