Source: www.komonews.com
Author: Molly Shen
Local doctors are seeing an alarming rise in the number of tongue cancer cases in people who never smoked or chewed tobacco. The Human Papillomavirus is a possible cause, but sometimes there's no viral or obvious reason.
Robert Hasse was diagnosed with tongue cancer in 2013. He writes a blog called "Not What You Had Planned." And he knows all about life going off schedule. A successful public speaker, he was sidelined by the news he had cancer and to save his life, he would lose half of his tongue.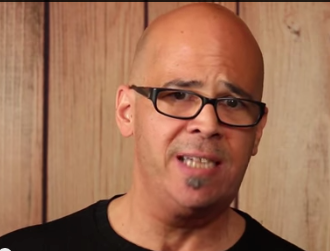 "I couldn't fathom not being able to speak," Haase said. "And that was a possibility if the nerve was cut incorrectly or if the doctor didn't do it right, I wouldn't ever be able to speak again."
Doctors were able to rebuild Haase's tongue with tissue from his forearm. He was determined to speak, documenting his first attempt, two weeks later, two months later and most recently, 18 months after surgery.
Dr. Stephen Bayles has done several hundred tongue reconstructive surgeries at Virginia Mason Medical Center. He says while patients lose most of the ability to taste food, he can restore movement, blood flow and some sensations like the ability to distinguish heat and cold. He said Haase's attitude was inspiring.
"He came straight out of the operation with a thumbs up attitude and was already communicating to people how well he was doing and that he was already on his road to recovery," Dr. Bayles described.
Haase is now back to full time public speaking. He travels nationally, running seminars on physical and massage therapy. Life hasn't gone as planned, but Robert sums up how he feels with the simple phrase, "I am blessed."
"I'm not fearful of death. I'm afraid not to live," he said. "I'm afraid not to use the time I have left to make a difference in people's lives."
Dr. Bayles said for prevention, people should follow good hygiene habits and see a dentist regularly. Oral cancers could be spotted early during regular exams. And if you have mouth sores that won't go away, see a doctor.