With a desire to help in spreading awareness for oral cancer, Anita McGinn-Natali, a Fine Art Painter from Pennsylvania, donates her original framed and ready to hang oil paintings to Oral Cancer Awareness Walks. Funds collected will benefit the Oral Cancer Foundation.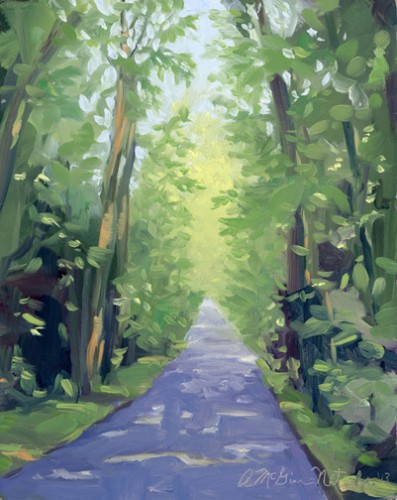 In October of 2007, Anita's husband, Clark, was diagnosed with oral cancer. Anita was her husband's caregiver during his treatments and recovery. Two years later,she found the Oral Cancer Foundation online and began to participate in the Forums, whose contributors include patients, caregivers, as well as family and friends of patients.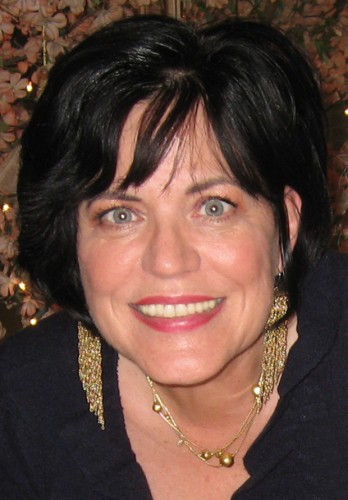 "Discovering the Oral Cancer Foundation website during a challenging time in my husband's recovery, was gratifying. The information available and the support I received were life savers for me. "I spent hours on the website educating myself about this disease. As a participant in the Forums, I had started out asking questions with others helping me," Anita says. No long after she was offering support to other patients and caregivers. "It is a unique community of people from all over the world who have the unfortunate common denominator of oral cancer."
Since September 2011, Anita has donated her original oil paintings to three OCF Walks for Awareness: David Nasto in New Jersey (Susan Nasto Lauria); San Antonio (ElizabethSikon); and Colorado (Susan Cotten)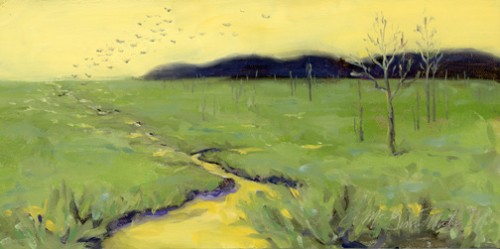 Currently, there are 18 Walks for Awareness held throughout the United States. Participants can receive a free oral cancer screening, meet others whoselives have been touched by oral cancer, and be inspired by the work the Oral Cancer Foundation is doing to bring awareness to this debilitating and life changing disease.
"I wanted to find a way to give back to this organization that has been such an important part of my life. Many of the people I have met on the website have become my friends." Anita is thrilled that her paintings have been so well received at each of the events and is hoping to donate more of her work to other OCF Walks for Awareness.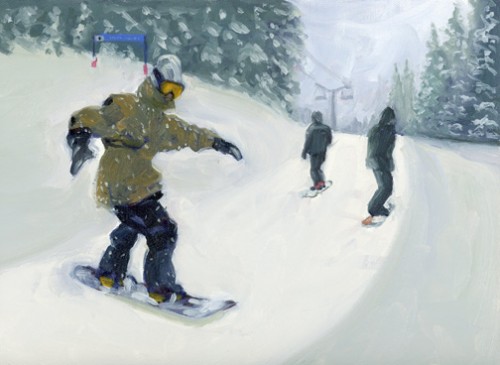 The Oral Cancer Foundation is a national public service, nonprofit entity designed to reduce suffering and save lives through prevention, education, research, advocacy, and patient support activities. Oral cancer is the largest group of those cancers which fall into the head and neck cancer category.
* This news story was resourced by the Oral Cancer Foundation, and vetted for appropriateness and accuracy.