Source: www.journals.lww.com/oncologytimes Author: Robert H. Carlson
SCOTTSDALE, ARIZ.—Most recurrences of HPV-positive oropharyngeal squamous cell carcinoma (OPSCC) can be found through imaging and physical exams within six months after treatment, according to a study from the H. Lee Moffitt Cancer Center & Research Institute in Tampa, Fla.
"For most patients with HPV-associated oropharyngeal cancer who have had a negative three-month PET scan, physical exams with history and direct visualization are sufficient to find recurrences," said Jessica M. Frakes, MD, Assistant Member of the Department of Radiation Oncology at the institute and lead author on the study, in a presentation at the 2016 Multidisciplinary Head & Neck Cancer Symposium.
"Minimizing the number of exams that do not compromise outcomes not only helps decrease anxiety and stress for our patients, but also eases the financial burden of cancer care," she said.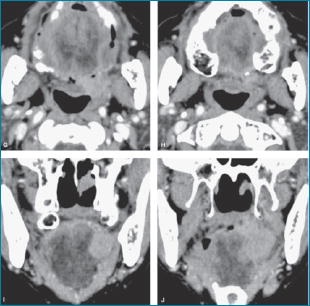 The study also supports the effectiveness of specialist teams in treating HPV-positive OPSCC with definitive radiation therapy. Frakes said local control at three years was 97.8; regional control 95.3 percent; locoregional control 94 percent; and freedom from distant metastases 91.4 percent.
Three-year overall survival was 91 percent.
"The number of OPSCC patients and survivors is growing, so there is a great need to determine the general time to recurrence and the most effective modes of recurrence detection in order to guide optimal follow-up care," Frakes said.
But National Comprehensive Cancer Network (NCCN) guidelines for treatment of OPSCC are "one size fits all," she said, with the same follow-up recommendations whether the disease is HPV-associated or not.
To identify patterns in recurrence detection, the researchers examined 246 cases of HPV- or p16-positive non-metastatic OPSCC patients treated with definitive radiation therapy at Moffitt between 2006 and 2014. Of those, 84.6 percent received radiation therapy and a concurrent systemic therapy, and 15.4 percent received definitive radiation therapy alone.
Patients then underwent a PET/CT scan three months after completing treatment. They also had physical exams every three months in the first year following treatment, every four months in the second year, and every six months in years three through five.
Median follow-up care length for all patients was 36 months. Recurrence and survival rates were calculated from the end of radiation therapy.
"Our local control was excellent," Frakes said, reporting 98 percent of local failures were detected by physical exam, with either direct visualization (two cases) or flexible laryngoscopy (four cases); 89 percent of regional failures were found due to symptoms—primarily a neck mass—or by three-month post-treatment imaging; and 71 percent of distant metastases were found due to symptoms or three-month post-treatment imaging.
Frakes described some disease characteristics that increased the likelihood of recurrence: patients with five or more nodes or with level IV low-neck nodes present were more likely to suffer regional failure; and there was increased risk of distant metastases with involved lymph nodes greater than 6 cm (N3 disease), bilateral lymph node involvement, five or more involved lymph nodes, or level IV lymph nodes.
Toxicity rates were low, she said, with only 9 percent of patients experiencing severe late side effects.
"And the majority of those patients had resolution of the side effects at the time of last follow-up, meaning the feeding tube was taken out or they were treated with hyperbaric oxygen for necrosis," she said.
Sixty-four percent of toxicities and/or recurrences occurred within the first six months following treatment, and only four events occurred more than two years following treatment.
"We were pleasantly surprised by the high cure rates and the low permanent side effect rates for these patients," Frakes said.
These findings show individuals with HPV-associated oropharyngeal cancer treated with definitive radiation therapy and cared for by multidisciplinary specialists have excellent outcomes, Frakes concluded.
Surveillance: Too Much or Too Little?
There is much debate as to whether whether the surveillance done for the HPV-positive subset of OPSCC is too much or too little, said Bhishamjit S. Chera, MD, Associate Professor and Director of Patient Safety and Quality in the Department of Radiation Oncology, University of North Carolina Hospitals, Chapel Hill, who was asked to comment on this study for OT.
"This study's primary objective was to evaluate whether the standard cancer survivorship program that we have used for oropharyngeal cancer is appropriate, and this abstract shows that the standard cancer survivorship program adequately detected the majority of cancer recurrences."
Chera said repeated imaging, such as with PET/CT every 3-6 months, is not likely to detect recurrences faster in these patients, and it would clearly be more costly.
"I conclude from this study that more frequent surveillance with imaging or visits is not necessary for HPV-positive OPSCC," Chera said. "Their cancer control is so good that we may be following them too closely or too often."
He said future studies should evaluate following these favorable prognosis HPV-positive OPSCC less often.
Imaging After Three Months Not Routine
Christine G. Gourin, MD, Associate Professor of Otolaryngology-Head and Neck Surgery, Sidney Kimmel Comprehensive Cancer Center, Johns Hopkins Medical Institutions, Baltimore, and moderator of an online/audio preview of this meeting for the press, said she appreciated the Moffitt study's findings.
"I think we probably do too much post-treatment surveillance imaging," she said, "and the NCCN guidelines are fairly vague about when to perform imaging."
Gourin said her institution has stopped routinely imaging patients after three months if a PET scan is negative.
"And it's true we pick up recurrences more clinically than radiologically, and, of course, a false-positive causes much more morbidity."
*This news story was resourced by the Oral Cancer Foundation, and vetted for appropriateness and accuracy.