By Agence France-Presse Tuesday, June 4, 2013 18:40 EDT Source: The Raw Story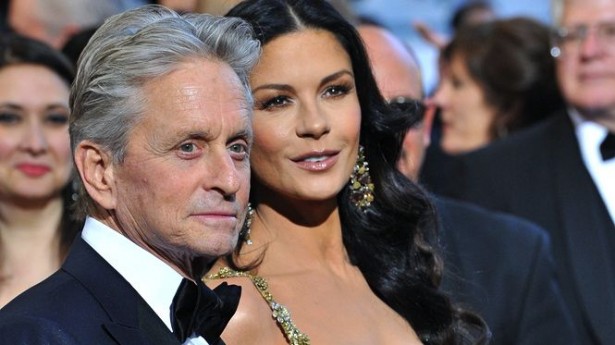 Michael Douglas said he would win a Nobel prize if he knew exactly what caused his throat cancer, in fresh comments Tuesday after a dispute with a British newspaper over an interview he gave.
The "Fatal Attraction" star, whose spokesman already denied he blamed his throat cancer specifically on oral sex, also said that, regardless, he was happy to raise awareness about causes of the killer disease.
"I never expected to become a poster boy for head and neck cancer," Douglas said in comments issued by a representative.
"But, if after what started out as trying to answer a couple of questions about the suspected sources of this disease results in opening up discussion and furthering public awareness, then I'll stand by that."
In an interview with Britain's Guardian newspaper, Douglas, who stars in the just-released biopic of flamboyant entertainer Liberace, "Behind The Candelabra," said his cancer was caused by the human papillomavirus (HPV).
"Without wanting to get too specific, this particular cancer is caused by HPV, which actually comes about from cunnilingus," he said, in comments the newspaper said amounted to blaming oral sex for his cancer.
Douglas's spokesman Allen Burry said Monday that the 68-year-old actor was talking in general, not personal terms.
"This is not the cause of his cancer," he said.
On Tuesday, Douglas himself added: "Head and neck cancer can be caused by many things including HPV virus, smoking, alcohol, drug abuse, genes, environment and stress. I do not know what caused my particular cancer."
"If I did I'd have a Nobel Prize. I do know that I am here today because of all the incredible advances in cancer research and treatment. Early awareness is a key factor."
"If this episode contributes to public awareness, all the better," he said.
The British newspaper stuck to its guns over the issue, posted an audio clip of the interview on its website and insisted that Douglas had been referring to his own cancer being caused by cunnilingus.
"The Guardian firmly denies this charge of misrepresentation. Mr Burry was not present at the (interview); the only two people present were Mr Douglas and the Guardian writer, Xan Brooks," the paper noted online.
*This news story was resourced by the Oral Cancer Foundation, and vetted for appropriateness and accuracy.