Source: www.finchannel.com Author: Fin Channel News Editorial Staff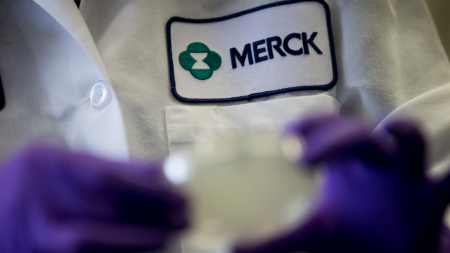 The FINANCIAL — Merck, known as MSD outside the United States and Canada, on April 13 announced that the U.S. Food and Drug Administration (FDA) has accepted for review the supplemental Biologics License Application (sBLA) for KEYTRUDA (pembrolizumab), the company's anti-PD-1 therapy, for the treatment of patients with recurrent or metastatic head and neck squamous cell carcinoma (HNSCC) with disease progression on or after platinum-containing chemotherapy.
The application is seeking approval for KEYTRUDA as a single agent at a dose of 200 mg administered intravenously every three weeks. The FDA granted Priority Review with a PDUFA, or target action, date of Aug. 9; the sBLA will be reviewed under the FDA's Accelerated Approval program, according to Merck.
"Starting in the early days of our development program, we have explored the role of KEYTRUDA for patients with head and neck cancer, a difficult-to-treat and debilitating disease with very few treatment options," said Roger Dansey, M.D., senior vice president and therapeutic area head, oncology late-stage development, Merck Research Laboratories. "We are encouraged by the data emerging from our program in this type of cancer, and welcome today's news as this is an important step toward making KEYTRUDA available to these patients."
Merck currently has the largest immuno-oncology clinical development program in head and neck cancer and is advancing multiple registration-enabling studies with KEYTRUDA as a single agent and in combination with chemotherapy.
*This news story was resourced by the Oral Cancer Foundation, and vetted for appropriateness and accuracy.