Source: Herald Sun
IN a world first, Australian schoolboys will receive the Gardasil vaccine free from next year.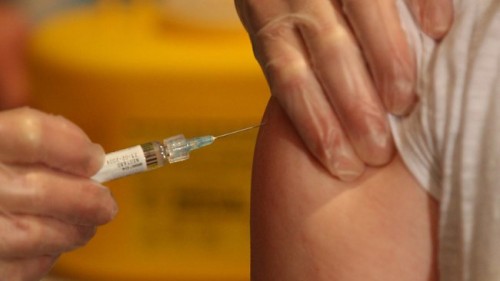 Federal Health Minister Tanya Plibersek's announcement yesterday comes five years after it was first funded for girls.
She said about 870,000 boys would receive Gardasil over the next four years under the national immunisation program, costing about $21 million.
The vaccine, which protects against four strains of the human papilloma virus, will be funded for 12 and 13-year-old boys, but Year 9 students will also be included in a two-year catch-up program.
HPV causes cervical cancer in women, as well as a range of other cancers affecting both sexes, including tumours of the head and neck.
Ms Plibersek made the announcement at Brisbane's Diamantina Institute, where the vaccine was developed.
She said the decision continued Australia's reputation as being a world pioneer in immunisation.
"We were one of the first countries to introduce polio and measles vaccinations," the Minister said. "We're the first country to provide free HPV vaccinations for girls, and from next year we will be the first country to provide free HPV vaccinations for boys."
Scientist Ian Frazer, who developed Gardasil, hailed the "important public health measure".
"The papillomavirus is responsible for some of the cancers inside the mouth and throat along with cancers of the genital tract," Prof Frazer said from overseas.
"This is a very safe and effective vaccine."
Cancer Council Australia CEO Ian Olver said funding Gardasil for girls was already having positive impacts, decreasing the number of pre-cancerous cervical lesions.
"There's already a 0.38 per cent decrease in high-grade lesions in girls in the 18 age group," he said. "To have a measurable difference in such a short time has been quite remarkable.
"That difference over a population is quite remarkable.
"We hope this is the first in a series of anti-cancer vaccines."
Scientist Fiona Simpson paid for her six-year-old son, Euan, to be vaccinated with Gardasil six months ago.
"Given that I know the background of HPV and cancer, I thought I'd … protect my son," she said.
This news story was resourced by the Oral Cancer Foundation, and vetted for appropriateness and accuracy.