Source: The Philadelphia Inquirer
Author: Cynthia Burton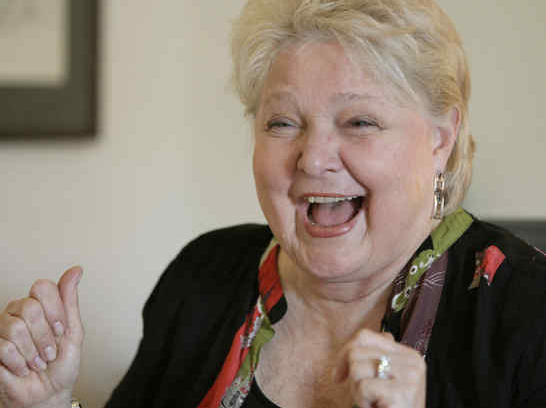 As Diane Allen lay on a gurney at the Hospital of the University of Pennsylvania, she knew she had to learn to let go.
She had found the right doctor, the right hospital. She told relatives and close friends she was about to undergo surgery for an aggressive form of oral cancer. Part of her tongue and part of the floor of her mouth were to be removed in that November surgery. Her doctors had told her she probably would never speak normally again.
So, the woman who had made a living talking – as a television news reporter and anchor in Philadelphia and Chicago and most recently as a Republican New Jersey state senator – probably would lose one of her greatest assets.
But that's not what made her tear up the most as she recently recalled her feelings over the last few months. The hardest part was the thought of never again being able to read to her three grandchildren.
She tried to take control of that, too. She recorded CDs for them, reading Goodnight Moon and "A Visit From St. Nicholas."
Everything she could control was under control. And then, as she lay on the gurney, she gave up control. She felt a sense of calm.
Allen, a Quaker, said, "I learned submission for the first time in my life, to rest in the Lord."
She woke up able to speak, not well, but people could understand her.
After months of speech therapy, she got her TH's, her S's and her Z's down. She still mispronounces sometimes, she said, when she's tired.
"I get a little sloppy," she joked in an interview Friday, one day after her first public event since the autumn.
She was diagnosed in October and had her first operation in early November; she had a second surgery in March.
Allen, 62, of Edgewater Park, kept in touch with her Senate office via phone and e-mail. Her staff, which she calls "the best legislative staff in New Jersey," kept up with constituent service. Allen sometimes got involved when it was necessary for her to talk to state officials.
But mostly she was home recuperating because her immune system wasn't back up to speed.
Allen was unaware of oral cancer, or even that her grandfather died of it before she was born.
Months before her diagnosis, Allen felt pain in her tongue and dismissed it as something that would go away – and went on with her work.
Elected to the Assembly in 1995 and the Senate in 1997, Allen is known for keeping long hours and building coalitions in Trenton. She introduces more bills than many of her colleagues, especially bills on matters of education and children's health. And her name routinely comes up when Republicans are considering candidates for a statewide race. Last year, she came up as a potential running mate for Gov. Christie.
He never talked to her about the job, and that may have been for the best.
"If Chris Christie had asked me to be lieutenant governor, I probably would have waited" to get to a doctor, she joked. "So, not running for lieutenant governor probably saved my life."
Another important factor was confiding in a friend about the pain. The friend insisted she see a doctor. Allen got the biopsy and then the awful news that the cancer had settled in her tongue.
According to the National Institutes of Health, factors leading to oral cancer include chronic irritation from rough teeth, fillings, or dentures, and poor dental hygiene. Ways to prevent it are to avoid tobacco and alcohol abuse, as well as to practice good oral hygiene.
But Allen takes good care of her teeth, smoked for only a few years in college, and hasn't lighted up in 40 years. Though she enjoys an occasional drink, she is not a drinker.
"I really feel like people don't know about this cancer," she said.
Allen advised people to ask their dentists to check for it if they don't automatically include a cancer check in their regular examinations.
She is now thinking about getting involved in a foundation that raises money for treating oral cancer, which means she's back at work doing what she has been doing for years: trying to bring attention to problems.
Her first public event was a meeting last week of the Women's Legislative Caucus at Rutgers University. She was moved by the standing ovation she got when she entered.
And then they got down to business. Allen said they would soon hold hearings aimed at getting women better access to doctors, particularly obstetricians and gynecologists, whose numbers are dwindling in the state.
She plans to be back in the Statehouse for committee meetings and sessions as legislators wrangle over Gov. Christie's budget proposal.
Allen is already looking for alternative funding sources for libraries, which face deep cuts and which may have to curtail hours and services. She set up a meeting with state Education Commissioner Bret Schundler and hopes to have meetings with Gov. Christie, the state treasurer, and officials in the state Department of Health.
And she is running for reelection in 2012. She says she is not very good at politics because she stands her ground, but says she is pretty good "at solving problems and speaking up."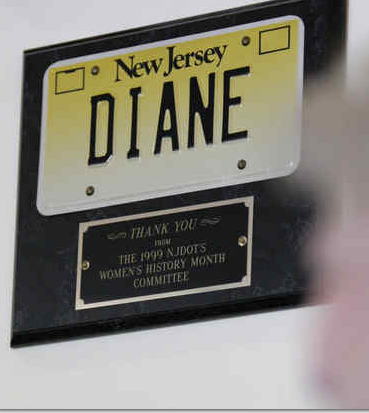 Contact staff writer Cynthia Burton at 856-779-3858 or cburton@phillynews.com.