Source: health-beauty-2468.blogspot.com
Author: Kris Borowczyk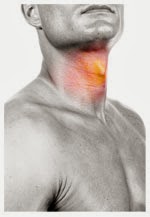 Compared with the standard radiation therapy, intensified form of radiotherapy proves to be more effective in improving the survival chances of people with head and neck cancer. This is the result of studies conducted by the ECC2013 or European Cancer Congress 2013. About 11,000 patients were subject to altered fractionation radiotherapy and fractionation radiotherapy. The AFRT group showed an 8% reduction in risks for death while the other group showed nine percent in decrease. Radiation oncologist Dr. Pirre Blanchard plans to tell the congress that despite the fact that CRT or concomitant chemo radiation and chemotherapy in general is considered the standard treatment for cancer, AFRT should still be considered if patients want more intensified intervention. He said, "The CRT is not feasible because of other pre-existing conditions such as cardiac and renal diseases." AFRT is a radiotherapy treatment intensified to be given in different schedules. It is associated with some acute side effects but not those late side effects caused by SFRT.